Kitchen Creations, Inc. offers kitchen, laundry, bar, and bathroom sinks for your convenience.
Faucet holes will be drilled during the fabrication process at our location based on the faucet brand and model number you provide.
You may choose to provide your own sink, which must be available to pick up at the job site at the time of templating or delivered to Kitchen Creations prior to fabrication of your countertop. Please note Kitchen Creations will not under mount a "dual mount" sink, as it will not give you the best sink installation and may void your sink warranty.
Please note that sinks do not come with sink strainers.
Stainless Steel Sinks – Kitchen, Laundry & Bar
Heavy-duty 18-gauge stainless steel sinks are under mounted with a polished cutout.
Stainless Steel Sink Care and Maintenance
T5050 Equal Double Bowl Stainless Steel Sink
T100 Super Single Stainless Steel Sink
T6040 60/40 18g Stainless Steel Sink
T16S100 Super Single Micro Radius 16g Stainless Steel Sink
C15Round Stainless Steel Round Bar Sink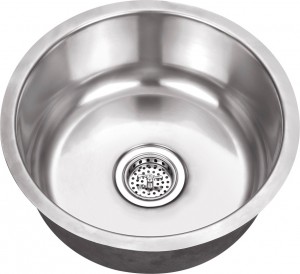 Blanco Sinks – Kitchen
Blanco sinks are made of a non-porous material that resists stains like coffee, tea and red wine, while its hard surface resists scratches and chips.
Features of SILGRANIT® sinks:
10″ deep sink basins
Rock hard granite durability
Heat resistant up to 536ºF
Unsurpassed cleanability backed by industry leading 7 patents
Resistant to scratches, stains and all household acids and alkali solutions
Limited lifetime warranty
And with eight classic colors to choose from, this sink was designed to complement any décor.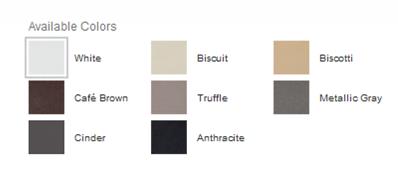 Blanco Diamond Equal Double Bowl
Blanco Precis Super Single Bowl
Porcelain Sinks – Bathroom
Made with the finest ceramic, our porcelain sinks are chip resistant, have a smooth finish, and are easy to clean.
Our porcelain sinks are available in two colors: White or Bisque

#210 Oval White or Bisque Undermount Ceramic Vanity Sink – 17in. x 14in.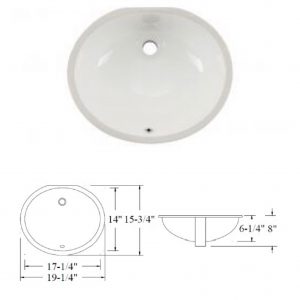 #209 Oval White or Bisque Undermount Ceramic Vanity Sink 15in. x 12″.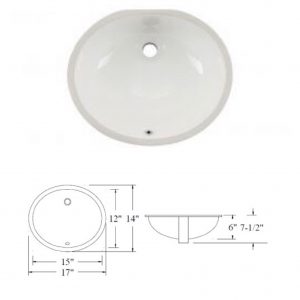 #1813 Rectangle White or Bisque Undermount Ceramic Vanity Sink – 18in. x 13in.